Drill Stem Test with FlowJet® Pump
Downhole zonal well test by FlowJet® pump is the best way to test multilayer formation zone by zone creating variable drawdown to the reservoir to evaluate its performance at different flow regimes. Technology could be applied in the non-self-flowing wells such as heavy oil, tight formation, low reservoir pressure.
Technology Flier
Case study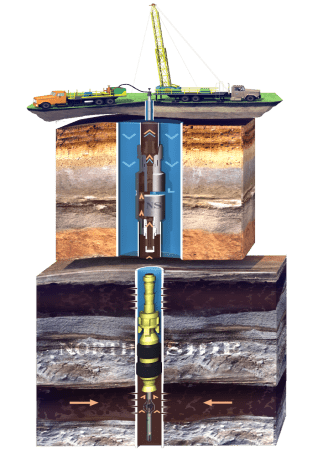 The 4-parameters MEFM tool helps to measure the gross rate from the reservoir, water cut, pressure and temperature during the production test. The duration of the production test could be up to one month with the recording of production data to the memory of downhole MEFM tool. High-quality Pressure Build Up could be recorded during downhole production test.